Ulster County is a choice location for those seeking some space, some peace and quiet, and some natural and historic beauty. Its proximity to the metropolitan New York area, with Kingston, the county seat being 90 miles from mid-town, defines Ulster County as a prime spot for a weekend home, or a fulltime get-away from the big city hustle & bustle.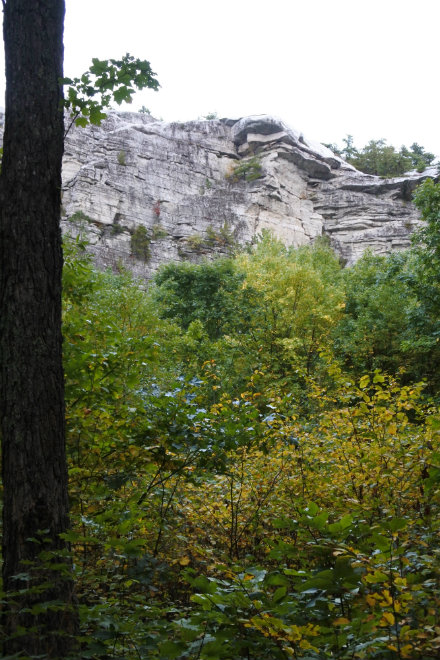 (Bonticou Crag, Spring Farm Trailhead, Mohonk Preserve)
Ulster County has many incredible assets that make it superbly desirable for re-location. A deep and rich history, with many hamlets and homes dating to the early 17th century. These hamlets form a strong matrix of community, and when you do pick a location, you too will become a welcome member of that close, tight community, if you so choose. The natural assets and beauty of Ulster County provide a wonderful backdrop for exploration in between these communities, as Ulster County boasts the Hudson River as its eastern border, the Catskill Preserve all across the Northern and Western areas of the County, The Shawangunk Ridge forms the center divider between North and South County, and the wonderful agricultural richness of the southern part of the county, with its Apple Orchards,Vineyards, and farms of all nature thriving in an environment of small farm resurgence.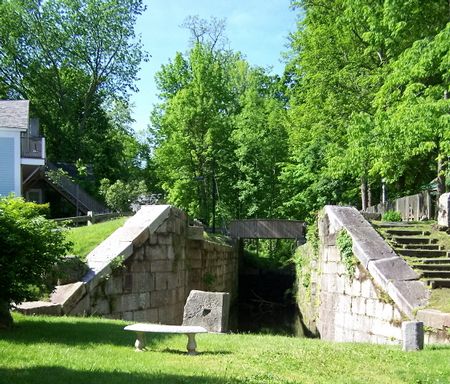 (D&H Canal, High Falls, NY)
A great way to tour the county and visit the hamlets and villages is to pick some of the abundant local history museums, historic districts, or historic sites and pay a visit.
The D&H Canal Museum- located in the heart of the hamlet of High Falls, this museum celebrates the history of the very first million dollar business in the country, and explores its incredible feat of contruction, all by hand, from Kingston NY to Honesdale, PA. Instrumental in connecting New York City to the interior.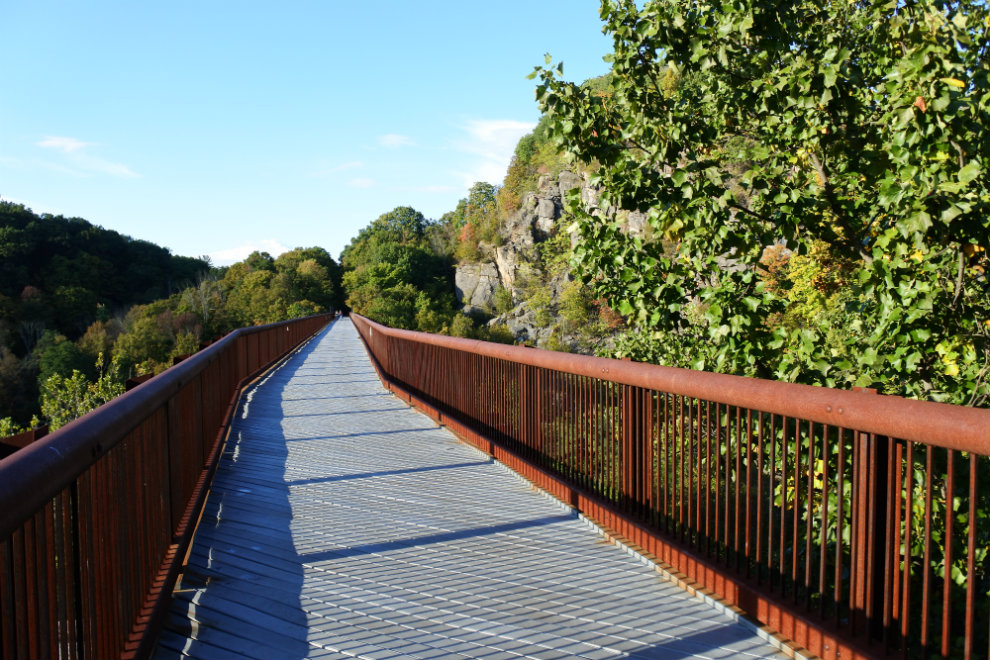 (Rail Trestle, O&W Rail Trail, Rosendale NY)
Ulster County also sports a huge network of rail trails for hiking, biking, and simply providing a spot for a leisurely stroll. Just down the road from High Falls is the Rosendale Rail Trestle. Soaring 175 feet above the Rondout Creek, this historic trestle provides an expansive view of Mt Jacob and the Town of Rosendale. Walk or bike from Rosendale to New Paltz!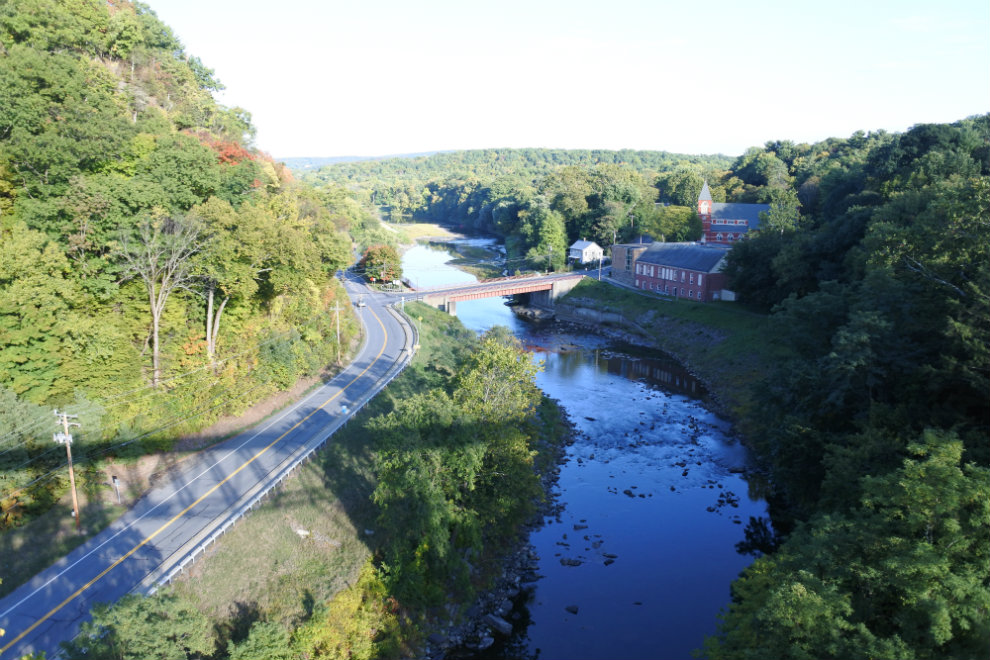 (View from the Rosendale Rail Trestle)